STATE OF THE CLASS - MARCH 2018

Class President, RADM Malcolm MacKinnon, III, USN (Ret.) determined that, due to health concerns, it would be best for the class if he stepped down. The Class Executive Committee was saddened to hear this news but received it with understanding. As a result, on March 14, 2018, the Executive Committee approved the Class Vice President, VADM J. Theodore Parker, USN (Ret.), to move up to the position of Class President. At the same time, the Office of Vice President was refilled by the appointment of RADM Robert R. Fountain, USN (Ret.).
CLASS ANNUAL LETTER – JAN. 2018
GREETINGS AND SALUTATIONS
This is the twelfth Annual Letter that has been sent since their beginning. It is designed to inform you of what has transpired during the previous year and what we have planned for the out years. While much of the information has been available via email/web site/regular mail and through our column in Shipmate, the purpose of this letter is to reach the entire Class in summary form. Contained herein are: major events/activities that occurred during 2017, and actions taken by the Executive Committee. An update of information regarding key '55 Points of Contact (POC's) and Executive Committee members can be found on our web site, http://1955.usnaclasses.com, as well as information about Class Social Events (mostly in DC area) for the coming year.
65th REUNION PLANNING UPDATE
JANUARY 2018
Reunion Planning. A Reunion Planning committee has been established within the Class Executive Committee to guide the planning process for our 65th Reunion. The Committee consists of Ted Parker, Tom Stallman, Denny Sullivan and Fred Tolleson.
Hotel. The Executive Committee has approved the use of the DoubleTree by Hilton Hotel in Annapolis, for a reunion Thursday 23 – Saturday 25 April 2020. The Class- Hotel relationship has been defined in a contract. There is plenty of free parking at the hotel and we will be providing bus transportation to downtown and to USNA. We estimate that we will need 50 rooms and the contract has a room cost of $139/night plus local taxes. The contract is flexible enough so we can increase the number of rooms as the date gets closer. Classmates will be making their own room reservations and we encourage you to make them at the hotel that has been selected. A separate registration fee will cover the cost of social events and transportation. Another reunion attendance survey will be conducted before setting the cost of registration for the reunion.
Schedule. The Reunion Planning Committee has put together a tentative schedule for the reunion and it is on page 4 of this Class Newsletter so you can begin making plans to attend. It will remain tentative until 2019 and be adjusted as needed to account for events that cannot yet be scheduled; e.g., USNA will not know whether or not there will be a Brigade Parade during our reunion for another year or so.
Reunion Coordinator. The Executive Committee approved a Planning Committee recommendation that we engage the services of a reunion coordinator to help us make sure we are doing a good job of preparing for your attendance. We wrote a requirement statement and attracted three bidders, who all submitted proposals. The Planning Committee selected the proposal from David Wright as the best of three received and have hired him to be our coordinator. Some of you have met him at earlier class events. He is performing well. He is currently working on a plan for bus transportation with a local company, and has drawn up a tentative budget to help us keep costs under control. Our Treasurer, Robin Pirie, Ted Parker and David Wright met recently with the staff of the USNA Alumni Association to pin down the support we will get from them in handling money, arranging for Yard events and publicizing our reunion in Alumni Association publications.
Volunteers Needed. The Planning Committee is beginning an effort to identify volunteers who will be willing to perform reunion-related tasks such as registration and setting up, stocking, policing, and supervising of the Class Hospitality Room at the hotel. These are not small jobs so we hope that enough of you will step forward to help that they do not get too burdensome for any of us. Please let any Planning Committee member know if can volunteer and can help us make plans for a great reunion.
Attendees pay one Flat Registration Rate. You will notice that our tentative schedule is for three days rather than four days as for past reunions. We feel this is appropriate for our stage in life and that establishing one cost for all will make it easier to define a budget such that the class has a very enjoyable reunion but does not lose money.
Widows. We would like to encourage attendance by Widows of deceased classmates and will be making further announcements as to how we can assure them of a good time with those of us lucky to be here.
DECEDENT AFFAIRS
Bruce Newell our Decedent Affairs Contact usually receives timely notice of classmate deaths from the next of kin and/or USNA friends. Recently, however, several deaths were not reported by family but by the Alumni office that monitors published obituaries across the US. Therefore Bruce requests that classmates be sure their next of kin knows his email (admiraln@comcast.net) and mobile phone number (412-897-5443) for when a report becomes necessary.
TREASURER'S REPORT
As of the end of 2017 the class had $31,135.43 in its local bank account, and $4,830.01 on deposit with the USNA Foundation. During the year we have expended $5,494.65 as follows: Flowers $2,314.81, newsletters (1) $559.84, BR $2,370 and reunion advance, $250. The response to last year's appeal for class dues was substantially less than the year before. Just 59 classmates responded, with total contributions of $1,655. The result is a decline in our bank account of well over $3,000. The Xcom is determined to remain in business until we run out of people or money, but at this rate we will not be able to provide memorial flowers and timely newsletters for more than a few more years. We currently have 340 living members of the 742 who graduated in 1955. Of that number 114 are life members, and need not contribute annual dues unless they insist. The remaining 229 can easily keep us afloat with dues and contributions. Come on, gang, we need the money. Get your 2018 dues in today, and if you missed 2017, throw that in too; or, if undecided just sign up for a $200 life membership. Make checks out to Class of 1955 and mail to Robin Pirie at 4405 Stanford St. Chevy Chase, MD 20815-5207.
SOCIAL EVENTS
The DC area luncheons are held the second Wednesday of each month at Portofino Restaurant at 1130. Exceptions in 2018 are 4 April Spring Luncheon at ANCC, 11 July at Pirate's Cove Restaurant and December Christmas Luncheon w/Ladies TBD. Full Social Calendar is on the website.
IN MEMORIUM
We lost the following 27 classmates in 2017: Thomas L. Aldrich (8), Glenn N. Arthur, Jr. (19), Thomas P. Cann (16), Powell F. Carter, Jr. (22), Richard J. Cisewski (3), Joseph E. Clarkson (8), William R. Conway (20), Thomas A. E. Davis (19), Richard C. Dutnell (13), Robert E. Emery (20), Gordon R. Guimond (10), Myron D. Harnly (11), Hartley O. Holte (13), James P. Kelly, Jr. (1), Howard E. Lovely (23), Robert A. Lynch (1), Alban T. McIsaac (14), Robert L. McVey (14), Robert M. Mielich (19), Wilbur D. Peterson (5), Stephen W. Reszetar (24), Morton J. Rubenstein (14), Thomas Shine, Jr. (21), Paul E. Sutherland, Jr. (7), William G. A. Sympson Jr. (3), James F. Todd (14), Derek W. Wilson (3)
CLASS THANKS GREG and ERIN HINE
Again in 2017 Greg (eldest son of Ray Hine) and his wife Erin have provided exquisite food and drink for football home game tailgates. At the last 2017 game Mal MacKinnon gave them our thanks and a gift card for their dedicated service.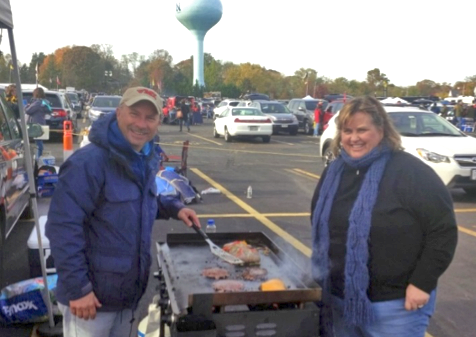 The Executive Committee joins me in wishing all of you a great New Year.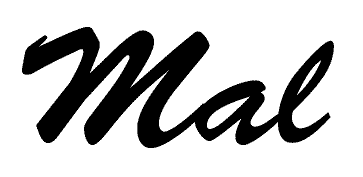 _______________________________________________________________________________________________________________________________