"Our Legacy," a book that recounts the achievements of our Class, had as its lead a beautiful reproduction of the picture, "Earth Rise," that Bill Anders took from space in 1968. Now, 50 years following the Apollo 8 mission, Bill and his fellow astronauts are featured in TIME magazine, December 24, 2018 issue heralding that great event. We proudly dub this article: "Our Legacy Redux." Please use the 'Link' to see the article published by TIME magazine, which includes a current picture, video and interesting article highlighting the Apollo 8 crew. Sincerely, your "Our Legacy" publisher, Jerry Nay (20).
Apollo 8 Astronauts Reflect on Historic Moon Voyage 50 Years Late (TIME magazine)
Dick Nelson, a '64 alum, writes bios of "Exemplary Graduates" and publishes them on facebook. A recent one is about Bill Anders, our class astronaut and a Naval Academy Distinguished Graduate. Click on the link below for the bio.
Special Note: After reading this, Bill commented that "...it is reasonably correct though rather long. He did miss two things I'm especially proud of: funding the Hall of Honor in the Warner Soccer Facility for friend and mentor Coach Glen Warner; and also for still flying the F16 while CEO of General Dynamics."
---

To view this lecture by Fred McLaren (13) at the
Navy Memorial in Washington click on this link:
Cold War Submarines.


60th Reunion 29 April - 2 May 2015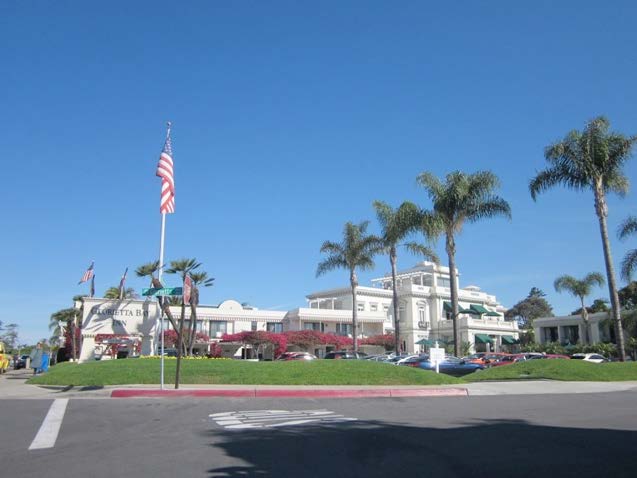 Hello Glorietta Bay Inn, Coronado, CA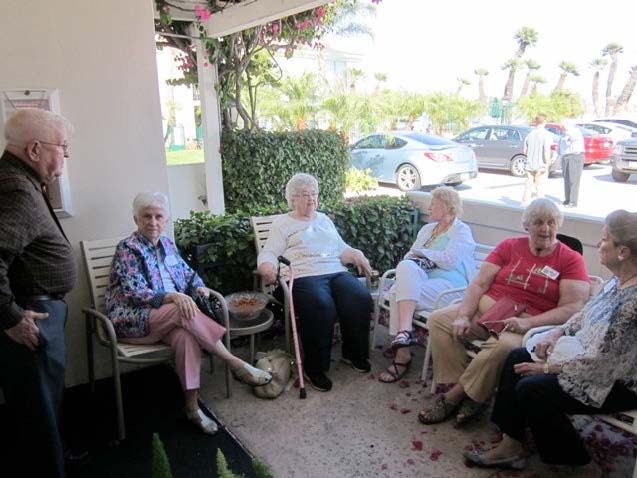 Lounging at the Registration/Hospitality area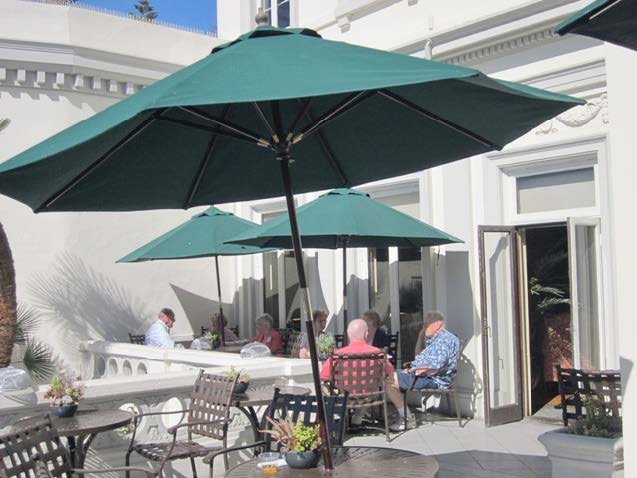 Breakfast at the GBI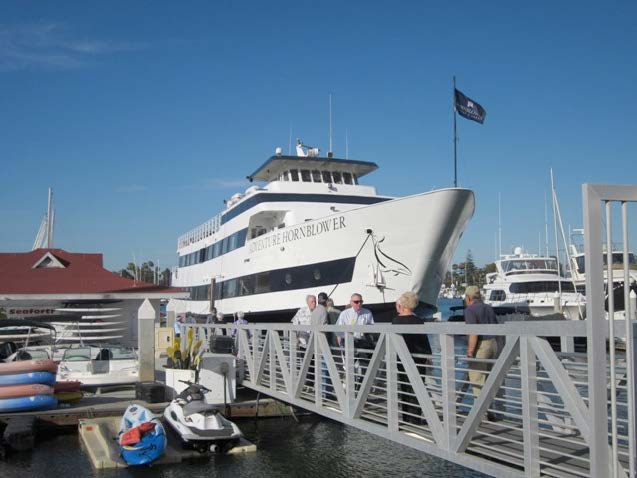 Our Dinner Cruise Ship - The Adventure Hornblower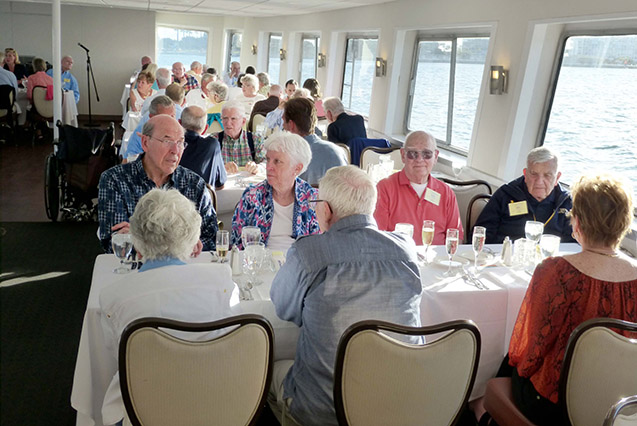 Seated for Dinner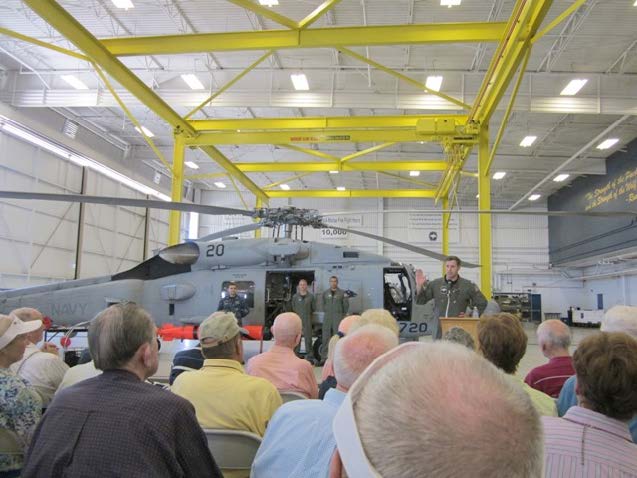 Helicopter Squadron briefing by Cdr John Kiefaber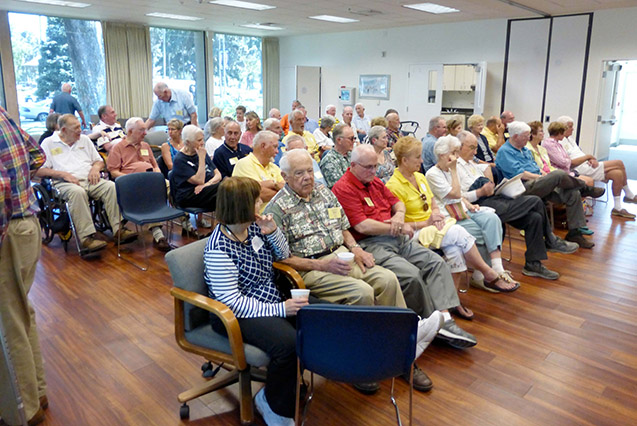 Waiting for the Seal briefing at the Coronado Public Library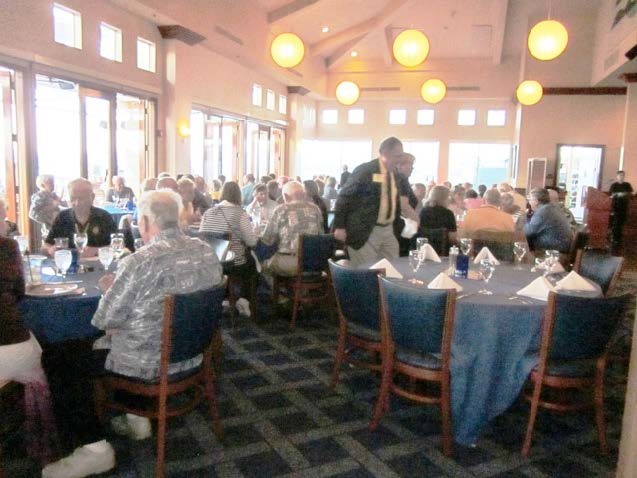 Kick-Off Party at the Coronado Cays Yacht Club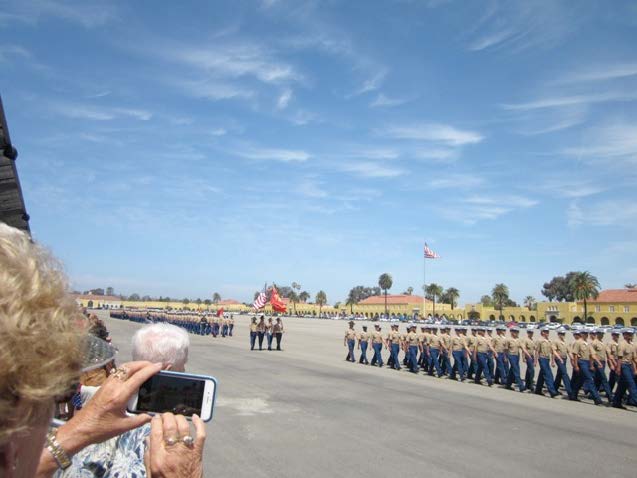 Marine Recruit Graduation Parade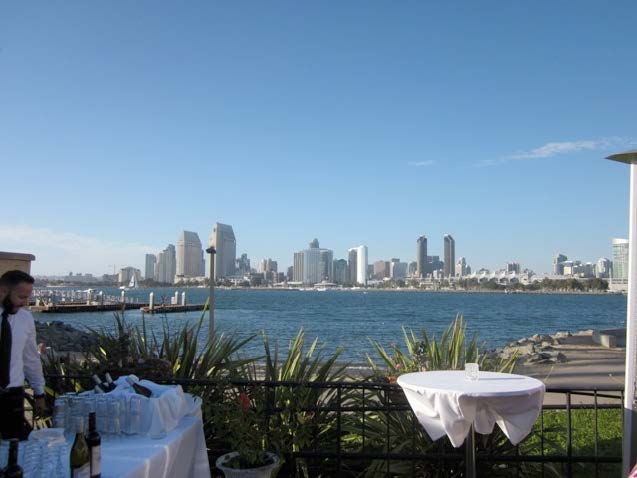 San Diego skyline from the Il Fornaio Restaurant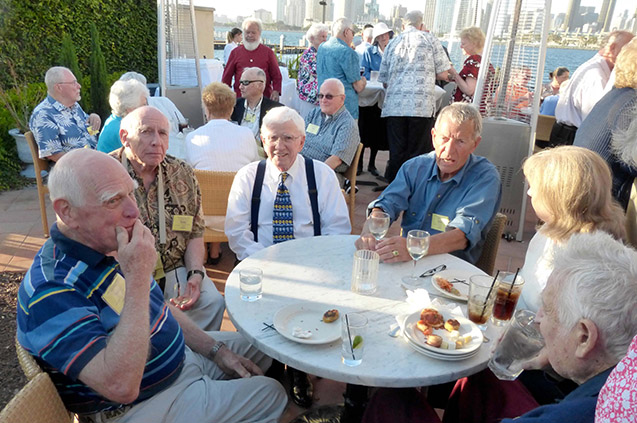 Welcome Aboard Party at Il Fornaio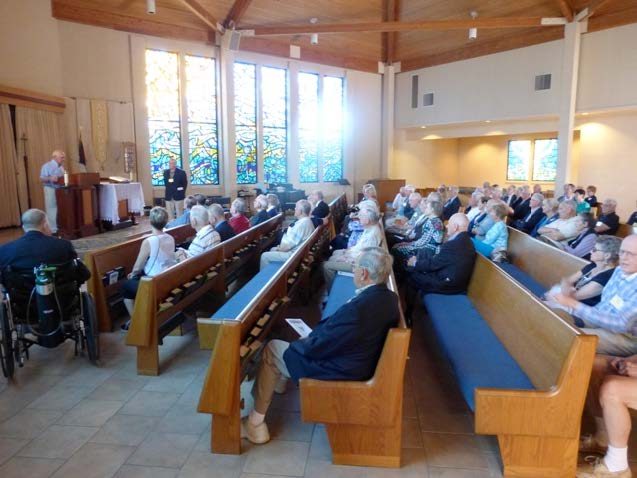 Class Meeting after the Memorial Service at the Amphib Base Chapel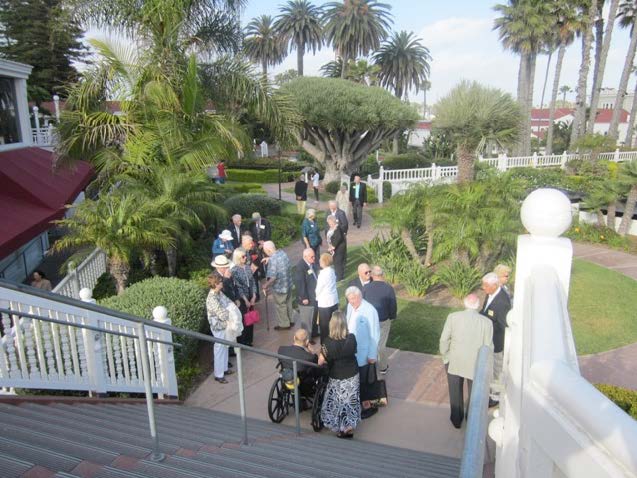 Gathering on the steps of the Hotel del for the class reunion photo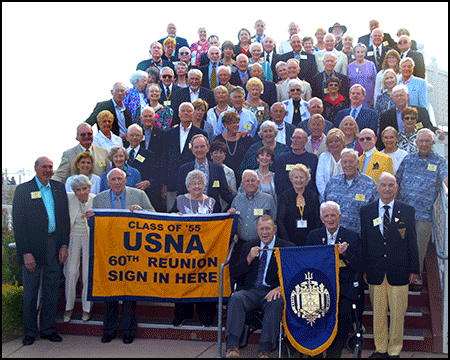 Class 60th Reunion 2015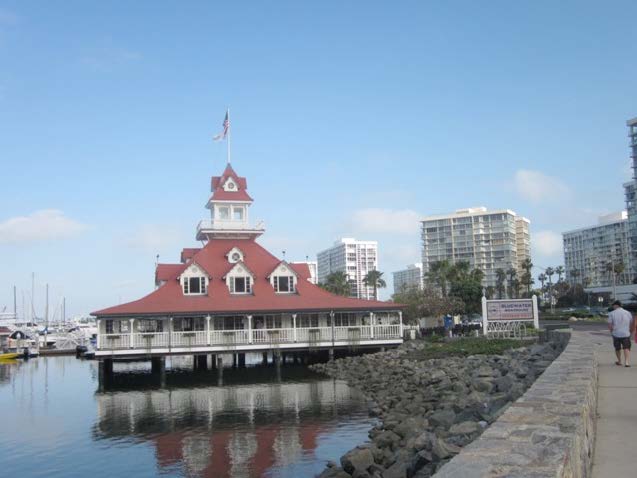 Bluewater Grill - Site of the Banquet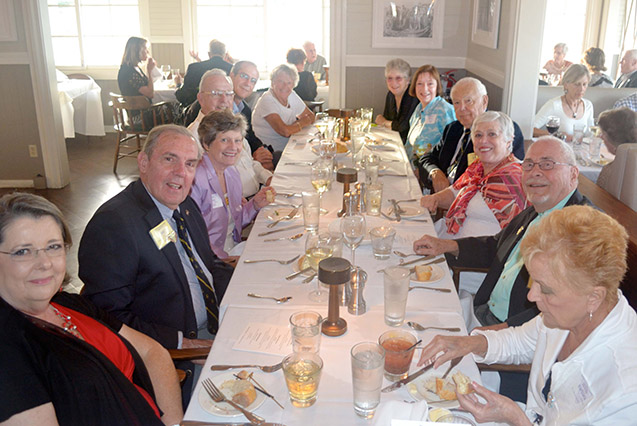 Typical Banquet table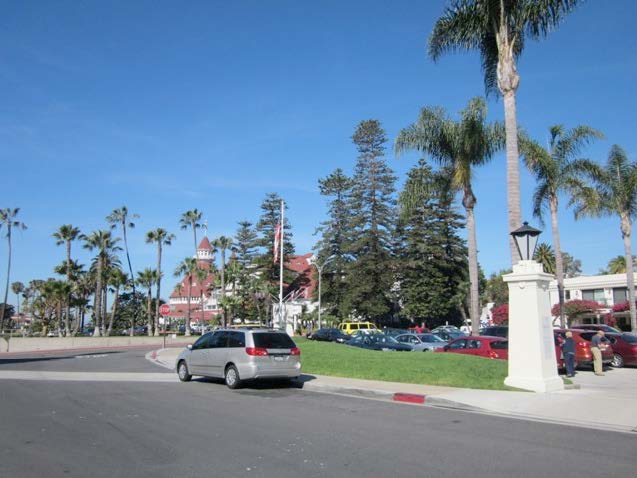 Farewell Coronado, and BZ to Ned and the Reunion Committee